It's my favorite time of the year and I was just enjoying the view of the mountains from my porch and I thought I would share it with you. I just love fall ... the crisp air, the beautiful array of colored leaves but nothing says fall to me more than pumpkins, apples and sweet potatoes. With fall comes wonderful seasonal treats that I look forward each year. There's nothing more comforting than being curled up in a blanket on a crisp autumn day while baking a pumpkin bread or sweet potato pie that fills your home with the most wonderful scent. So to kick off the fall season ... I am sharing my most favorite recipe for Southern Sweet Potato Pie (Recipe below) with you. May it fill your heart and home with much comfort and love as it does mine ....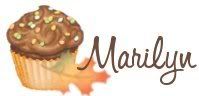 __________________

4 ounces butter, softened
2 cups cooked and mashed sweet potatoes
2 cups granulated sugar
1 small can (5 ounces, about 1/2 cup plus 2 tablespoons) evaporated milk
1 teaspoon vanilla
3 eggs, beaten
1 1/2 teaspoons cinnamon
2 prepared pie shells, unbaked


Mix butter, potatoes, sugar and evaporated milk until well blended. Add vanilla, eggs, and cinnamon; mix well. Pour into the prepared pie shells. Bake in a 350° oven for about 1 hour, until set. Makes 2 pies.